Pungor Zoltán Museum
- Csempeszkopács
Address:

9764, Csempeszkopács Hunyadi János utca 22.

Phone number:

(94) 579-028

Opening hours:

K-Szo 14-17, Sun: on prior notice
The museum opened in the building from the 16th century in 1975 after years of professional work. The material was collected in Csempeszkopács and the surrounding settlements, like Vasszécseny, Nemeskolta, Meggyeskovácsi is mostly of interest in ethnography and the history of industry. The building was declared a national monument in 1985.

Permanent exhibitions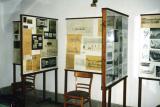 Antal Károly Ybl-prized architect was born in Csempeszkopács. His life can be followed up from the turn of the century to the 1970'ies.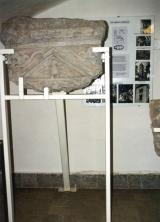 The permanent exhibition (opened in September, 2000) represents the Roman age church of Csempeszkopács, the Balogh-Sarlay renaissance-baroque court, the 17-19th century parish and the porched houses built at the turn of the 19th and 20th centuries.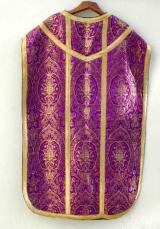 The permanent exhibition displays the chasubles, ceremonial, prayer and singing book of the Csempeszkopács Roman Catholic church, covering a period between the middle of the 19th century and the middle of the 20th.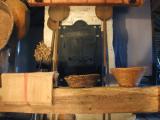 The exhibition presents the lifestyle and the objects used by the vernacular people of the villages. We show the so-called 'stolen' house with porch both on plan and photos. There are only three of these kind of houses in Csempeszkopács.

further exhibitions