Simontornya Castle Museum
- Simontornya
Address:

7081, Simontornya Vár tér 10.

Phone number:

(74) 486-354

Opening hours:

01.10-31.03.:Tue-Sun 10-16, 01.04-30.09.: Tue-Sun 10-17
The castle fortress in the 1720's was donated to the Styrum-Limburg family, but soon they built a new a castle, and turned the old one into a barn. Ever since it was used for the same purposes by a number of new owners upto 1960, when proper archeological excavations started.

Permanent exhibitions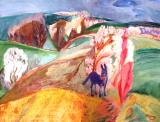 "Whatever is good in the land of our mother country, everything that is good, that often brings us down and often gives us wings, these all come from our parents. These roots are the source of life.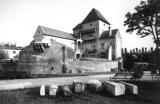 The fireplaces of the castle are also woth looking at. The room of the gate tower protects the nicest fireplace, which is unique all over Hungary. On the third floor of the old tower another restored late gothic fireplace can be seen.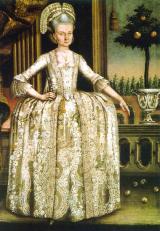 The Hungarian noblemen began to order pictures painted of their families in the 17th century. The picture-gallery of the Bezerédi family demonstrates that this tradition was an inevitable part of the nobiliary representation even in the middle of the 19th century.

further exhibitions