Address:

7030, Paks Deák F. u. 2.

Phone number:

(75) 830-373, (75) 830-374

Opening hours:

Winter: Tue 10-16, Wed-Sun 10-17

Summer: Tue 10-16, Wed-Sun 10-18
Permanent exhibitions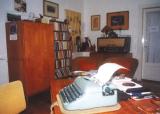 The poet István Pákolitz was born in Paks in 1919. After his death, his widow donated the literal heritage of István Pákolitz, the furniture of his study, and his personal belongings to the Town Museum.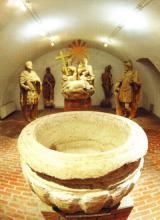 The stone collection located in the cellar of the cottage includes gravestones from the Roman era found in the region of Dunakömlőd-Lussonium, remains of Gothic buildings, as well as the original pieces of a Baroque Holy Trinity statue from the beginning of the 19th century.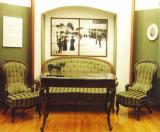 The visitors may learn of the history of Paks and its surrounding area from the ancient times until the turn of the 19th century. The first ward holds material found around the settlement taking us back to the ancient times until the appearance of the Celtics. The next ward presents the findings of the excavation at Paks-Dunakömlőd Bottyán-Mound performed from 1969. The material presents the history of the Pannonia Lussonium soldier camp.