Mór Wosinsky County Museum
- Szekszárd
Address:

7100, Szekszárd Szent István tér 26.

Phone number:

(74) 316-222

Opening hours:

Tue-Sun 10-17
Mór Wosinsky was born in Tolna in 1854. He finished his elementary schools here, and in Kalocsa. Following his secondary education he joined the Seminary in Pécs. His interest in archeology started soon, when he was a young priest. His mentor was Count Sándor Apponyi, The enlightened liberal, well known in Europe.

Permanent exhibitions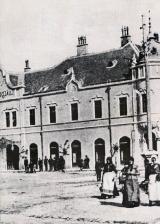 When the visitor was approaching the town from the station, he could see the building of the synagogue. The Jewish population appeared in the middle of the 19th century in larger number. Soon it played an important role in the economic life of the town. It is not an accident that at the inauguration of the church in 1897 most of the important persons of the town were present. At the time the plot in the neighborhood, the location of the museum, was empty. Mór Wosinsky played an important role in the creation of the museum.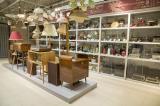 Back to the Past on Two Wheels As part of the project 'The Memory of Object, our 120-year-old institution was expanded by a new unit this year. We set up a Spectacle Collection in the basement of the museum, which with respect of the genre in is partly novelty, partly, however, is a return to the era when the founder of the museum, Wosinsky, lived whose first exhibitions could also be described as warehouse-like presentation.

The permanent exhibition entitled "Our Heritage" reviews eight centuries of Tolna County. The first era reviewed is the foundation of the state; the last is the revolution of 1848-49. Do not think we are strict since the revolution of Kossuth is only a milestone in respect of politics. However, economy and social history do not know such strict divisions. The formation of a modern civilized society lasts centuries. In the new world that began with industrialization many preserved the past in their traditions and objects used.

further exhibitions