Ferenc Zajti Region Historical Collection
- Újfehértó
Address:

4244, Újfehértó Egészségház utca 2.

Phone number:

(42) 290-600

Opening hours:

Tue-Fri 9-15

Saturdays and Sundays only for groups on prior notice
The former dwelling house in the centre of the settlement was built by the Grünberger family in the 1860'ies. It is a mansion house bearing the characteristics of the local popular architecture. The walls are made of mude bricks, the roof was covered by wooden shingles.

Permanent exhibitions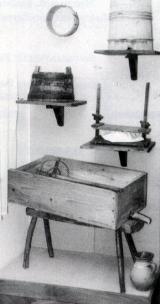 The permanent exhibition represents the courtyard of a former peasant household. The outhouse used to function as a stable for the animals throughout the winter. The people had used to build it both in the town and in their farms. However, in the 19th century they were exclusively built in the farms. Some part of it was used as a stable, and the rest of it was used for storing the instruments.

The current settlement of Újfehértó was formed in the 16th-17th centuries from the inhabitants of the medieval Bolt, Micske and Szegegyháza. The fundaments of the Árpádian church were dug out by Lajos Kiss in 1923. Some part of a medieval silver coin collection can also be seen at the exhibition.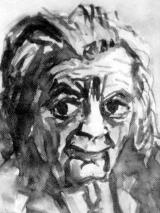 "I was born in Büdszentmihály in April 1915. My mother liked needleworks and pictures, and my father - who was a teacher - liked the trees, waters and mountains. I used to like sitting quietly in the old house of my great grandmother." -said Zoltán Koncz in his memoirs. His dual profession started off at the university of Debrecen, where he studied theology, geography, history and arts. He had been attracted to painting since his childhood, the basic courses of which he acquirred as a pastor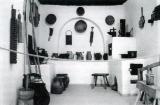 The house furnished for the exhibition consists of a porch-kitchen and a room alongside the street. Its roofing was transferred here from an old peasant house judged to be pulled down. We bisected the inside of the house, so that visitors can see the roofing system that consists of mud, planks and the cross beams.

further exhibitions