Rétközi Museum
- Kisvárda
Address:

4600, Kisvárda Csillag u. 5.

Phone number:

(45) 405-154, (70) 342-0774

Opening hours:

Temporarily closed.
In the 14th and 15th centuries, Kisvárda was the property of the Várdai family, several of whose members held high religious and secular office. The town lay at the junction of roads linking Munkács, Beregszász, and Szatmár, by way of the Tisza bend, with Királyhelmec, Kassa, and the towns and mining centers of the Szepesség. These transportation links explain why Kisvárda served as an important commercial center.

Permanent exhibitions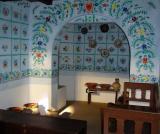 A faithful imitation of nature. For strangers they never committed to making it, for relatives, good neighbours, in favour, or just to return a favour. The tawdry-making women were real respected members of the village society.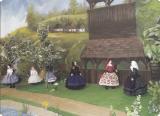 The visitors to the Kisvárda Rétközi Museum in a real fairy tale world. The ethnographic exhibition the title of which is "Round the bottom of my skirt ..." is held in an old village and enchant them with its beauty.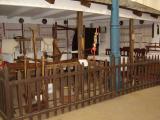 The exhibition presents textile from Rétköy, articles made of textile that are just as excellent as the textile made in Bereg.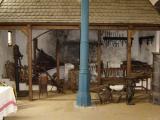 It is the last relic of the smith workshop of the village. Tools of smith masters of Fékesháza are shown there. The furnishing of the workshop was supervised by the master himself. It could be still operated nowadays.

further exhibitions