Museum of Local History
- Csenger
Address:

4765, Csenger Hősök tere 3.

Phone number:

(44) 715-209, (20) 560-5027

Opening hours:

Mon-Sat 9-12, 13-17

Sun 10-12, 14-17
Csenger played an important role in the history of Szatmár County for centuries. In the 15-16th century it was the center of the county, the meetings and the 'days of law' were always held there. In 1388, the town had the right to hold fairs. At the beginning of the 1400's it was referred to as a county town. The Museum of Local History is the representation of the historic consciousness of its population.

Permanent exhibitions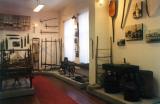 From the point of view of ethnography, Csenger is a characteristic settlement of the Szatmári Plain but mixed with the influence of Transylvania. It is less representative from the point of view of vernacular art.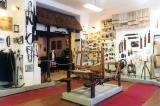 The room was centered: in the middle the table stood chairs were placed around it. One of these was the so-called 'tending chair' which, unlike the others, had an armrest. We placed a figure dressed in traditional clothing of the time next to it. This clothing: baggy trousers, short fur-lined coat, and curly brimmed felt hat was in use even in the 20's.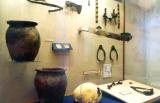 This ward presents the history of Csenger and its surrounding area by archeological findings, photos, and other documents of history from the Neolithic period up to the 1950's. The large placards on the walls give additional information.

further exhibitions