The Museum of Local History of Marcali
- Marcali
Address:

8700, Marcali Múzeum köz 5.

Phone number:

(85) 510-520, (85) 510-521

Opening hours:

Mon-Fri 8-16
Marcali is situated in the North-West region of the county, 23 kilometers from the Lake Balaton, on a region bordered by the Small-Balaton and the Nagyberek. It is the largest settlement of the Marcali Hill. Since the middle of the 15th century it is mentioned as a county town. It was the cultural and economic center.

Permanent exhibitions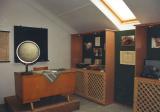 The first secondary school opened in Marcali in 1952 when the Secondary School of Economy of Kaposvár opened a class in town. A few years later high school education began. In the sixties and seventies, most of the students studied in the secondary school. Industrial and agricultural plants welcomed young workers.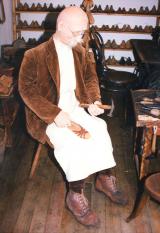 Since that time it was the economic and social centre of the surrounding settlements. The livelihood of the natives here was ensured by farming during centuries and as a centre of a minor-region Marcali played a prominent part in small-scale industry and trade at the same time. As for a census of 1828 among the 181 taxpayers there were 61 craftsmen in the town.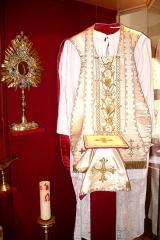 The catholic community of the town initiated the permanent exhibition of the Roman Catholic Church of Marcali. The members of the congregation felt that the material in the church and the parish is worth showing. The professional help was provided by the Local History museum of Marcali. The first ward presents the religious objects and pictures often part of a home where we as children sprout from. The sacred collection shown here were all given as present by the members of the congregation of the church of Marcali.

further exhibitions