Museum and Library of Hungarian Agriculture
- Budapest
Address:

1146, Budapest Városliget, Vajdahunyadvár

Phone number:

(1) 363-1117

Opening hours:

01.03-31.10.: Tue-Sun 10-17

01.11-28.02.: Tue-Fri 10-16, Sat-Sun 10-17
Permanent exhibitions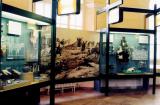 The exhibition begins the domestication process by outlining the circumstances of the ice-age, and ends by the introduction to the domestic animals finally getting to the Carpathean Basin. It gives an insight about the methods of domestication, their scenes, and history of the most significant domestic animals in the Carpathian Basin. Finally the exhibition will acquaint the visitors with the history of the archeozoological researches made in Hungary.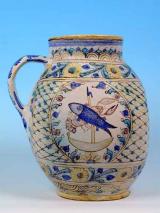 The exhibition demonstrates one of the oldest occupations of the Hungarians. At the introductory part the visitors may learn of the traditional ways of fishing and its equipments. We pay more attention to the fishing guilds, fish market, fishing in the bigger rivers and lakes, and artificial fish rearing.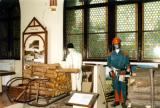 The work done in domestic forests is mostly characterized by the human activity, logging, woodland supplement and tree planting. Both procedures are seen on photographs, models and mockups. Herbal-, nest- and bird egg collections refer to the life of the forest.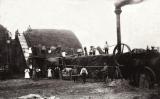 The exhibition wishes to show the complete history of Hungarian agriculture from the beginning of food production to Hungary's joining the EU. It is a period of over 8000 years. In 2005, we showed the agricultural history until the establishment if the nature.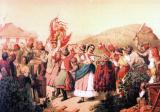 Why was wine produced and why were the grape and wine gods honored in the body of beliefs and religion of these people. What kind of goods and cost of living did grape and wine mean then and what do they mean now, in weekdays and in holidays. In spite of the huge topic this permanent exhibition tries to present the wine-grower, wine-producing communities, the history of wine-districts, and the tendencies and regularities of the latest era (since 1990).