Rippl-R├│nai Museum
- Kaposvár
Address:

7400, Kaposv├ír F┼Ĺ u. 10.

Phone number:

(82) 314-011

Opening hours:

01.04-31.10.: Tue-Sun 10-16

01.11-31.03.: Tue-Sun 10-15
One of the most significant institutions of the museum is the science labor that performs the collecting, preserving, and displaying functions according to needs. The number of the pieces in the collection is over half a million. The storages hold the material of five fields of study: art history, ethnography, archeology, the history of modern age, and natural sciences. Among them, we can find objects, documents from the archives, photos, and sound material.

Permanent exhibitions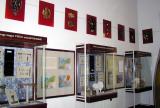 The body of our exhibition is taken up by the findings of V├Ârs-Papkert. As a frame, we also present findings from the Avar age and before- and of the time of the Original Settlement. What connects these objects is their topic. We end the exhibition with material representing the period of the foundation of the state.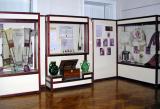 The first ward is the location of wooden carved objects and equipment of shepherds and peasants. The traditions of the so-called 'betyár', the outlaws are also presented in this ward. In the second ward, the nicest pieces of guilds of the tailors, furriers, and dyers, who mainly worked for the peasants and shepherds can be seen.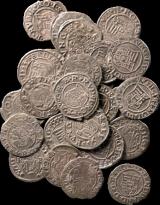 The exhibition invites the visitors to a journey in time. It presents the most important finds in the county, from the Stone Age to the Middle Ages. The items are on display in showcases; however, there are a great number of them still in the museumÔÇÖs storages.

further exhibitions