Hungarian National Museum
- Budapest
Address:

1088, Budapest Múzeum körút 14-16.

Phone number:

(1) 338-2122

Opening hours:

Tue-Sun 10-18
The foundation of the museum coincided with significant changes in the course of Hungarian history, the development of the national consciousness of the New Age, the spreading of the civic notion of freedom. In 1802 the Count Ferenc Széchényi asked for permission from the Emperor to give his collection in connection with Hungary to the nation. He received permission, thus we take this time to be the year of the foundation of the Hungarian National Museum.

Permanent exhibitions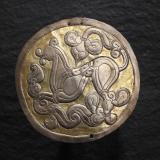 The exhibition opens with an introduction to the longest period of humanity's biological and social development: the transitory Stone Age. We conjure up the life of an imagined hunter's camp inside the walls of the cave of Istállóskő which was built up around the original fireplace.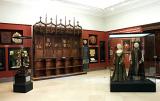 The Hungarian National Museum was founded 200 years ago. It exhibits famous items, a number of which can be seen in the permanent historical exhibition opened on the millennial anniversary in 1996. The exhibition represent the history of Hungary from the conquest to the change of regime in our days. The coronation mantle is also kept here.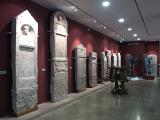 The exhibition displays the most characteristic stone relics of the internationally acclaimed collection of the museum: niche, tombstones, sarcophaguses, pieces of little, temple shaped sepulchers, altars, and inscriptions of constructions.

further exhibitions