Hungarian National Museum
- Budapest
Address:

1088, Budapest M├║zeum k├Âr├║t 14-16.

Phone number:

(1) 338-2122

Opening hours:

Tue-Sun 10-18
The foundation of the museum coincided with significant changes in the course of Hungarian history, the development of the national consciousness of the New Age, the spreading of the civic notion of freedom. In 1802 the Count Ferenc Sz├ęch├ęnyi asked for permission from the Emperor to give his collection in connection with Hungary to the nation. He received permission, thus we take this time to be the year of the foundation of the Hungarian National Museum.

Permanent exhibitions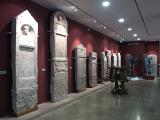 The exhibition displays the most characteristic stone relics of the internationally acclaimed collection of the museum: niche, tombstones, sarcophaguses, pieces of little, temple shaped sepulchers, altars, and inscriptions of constructions.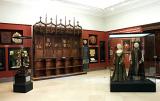 The Hungarian National Museum was founded 200 years ago. It exhibits famous items, a number of which can be seen in the permanent historical exhibition opened on the millennial anniversary in 1996. The exhibition represent the history of Hungary from the conquest to the change of regime in our days. The coronation mantle is also kept here.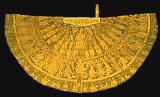 The coronation mantle was to begin with a bell-shaped, closed chasuble which was later turned into a mantle. According to the embroidered inscription, the chasuble was ordered for, and donated to, the Church of St. Mary in Sz├ękesfeh├ęrv├ír by King Stephen and Queen Gisella in 1031.

The exhibition entitled 'Study Collection' presents ceramics, glasses and porcelains mostly out of reach of the audience in large. Free guided tours are provided for those purchasing tickets.

further exhibitions