Dr. István Jablonkay Region Historical Museum
- Solymár
Address:

2083, Solymár Templom tér 2.

Phone number:

(70) 637-7499

Opening hours:

Wed 14-18, Thu12-16, Sat 9-14
The Local History Collection was set up in 1972. It is a collection of the history, archeology and ethnography of our village. The Collection got its name from its first leader who organized, arranged the exhibitions, and enriched the material with devoted care.

Permanent exhibitions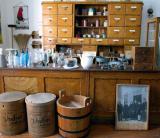 In the third room there is an old grocery. It belonged to the Vermes family. They worked here in the first half of this century.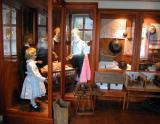 Visitors are introduced to the traditions, feasts, costume, and customs of the German inhabitants in the second room. We can follow the whole life from the cradle to the grave.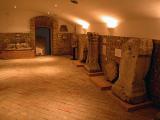 Among the stonework finds we can see stones from the Roman Age found in the fields of the village and stones of the castle.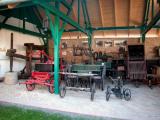 In the shed we can see agricultural machinery, like cart, wine-press, sowing- machine, harness, plough, thresher.

further exhibitions