Village Museum, Nagytarcsa
- Nagytarcsa
Address:

2142, Nagytarcsa Múzeumkert u. 21.

Phone number:

(70) 379-8262

Opening hours:

Tue-Wed 10-16, Thu-Fri 10-14
The peasant house built in the style of the great Hungarian plains was a part of the Tessedik Sámuel popular high school established in 1938. This institute was meant for the further education of the peasants. Besides maths, literature, geography and history, subjects like falk music (Bartók, Kodály), ethnography and popular arts were also taught. Because of the second World War the popular high school ceased to function.

Permanent exhibitions
Most of the instruments exhibited were made by the peasants themselves. The ornamentation and the forms prove the cleverness and artistic talent of the craftsmen.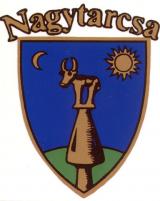 The settlement belongs to the Gödöllő hill range. The favourable geographical conditions attracted people to this area as early as in the prehistoric times. The pot fractions found here originated from the neolitic era (B.C. 5500-2300). The copper age (B.C. 2300-1900) relics were found by the side of the bones of a man. The relics of the Scythian era (B.C. VI-IV. century) were brought here by the memory the horsemen settling here from the Souh Russian heaths.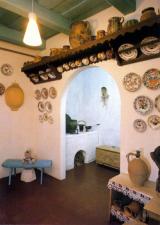 The wooden basin also hangs on the wall. This was used for kneading or pigsticking works. There is a table underneath the basin. This was always moved to wherevever the family wanted to eat. They used to consume the food from a mutual dish.

further exhibitions