St. Stefan University Agricultural Tool and Machine Development Museum
- Gödöllő
Address:

2103, Gödöllő Páter Károly utca 1.

Phone number:

(28) 410-210, (28) 522-000 /1050

Opening hours:

Mon-Fri 9-16, Sat 9-14
The Subject Museum of the History of Agricultural Equipment and Machinery was established in 1987. It was the consequence of collection and processing material for three decades.

Permanent exhibitions
Utilizing water energy in agriculture and in transport is the most obvious. the energy in water is used in two ways: by way of motion (rivers etc.), or potential energy (when water is pouring from a higher place to a lower).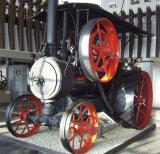 The application of fuel brought on revolutionary changes after the simple prime movers operated by wind, water and human power. It began with the operation of steam engines fuelled by coal and other fuel.

Scale models of agricultural tools represent original objects. They are also apt to show way the originals were used. The visitors are increasingly interested in the operation of these means of production. All models we show are operable. The models make it possible for us to show the development of agricultural machines and machines of food production.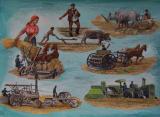 Food is a basic element of survival. Humans have been trying to provide for 'everyday bread'. The exhibition presents the most important stations of this fight from the first humans to nowdays.

further exhibitions