Hungarian Geographical Museum
- Érd
Address:

2030, Érd Budai út 4.

Phone number:

(23) 363-036

Opening hours:

Tue-Sun 10-18
The main task of the museum is to search for and exhibit relics and manuscripts connected to geography and Hungarian travellere. Besides our well organized guide services we place an emphasis on our relationship with primary and secondary schools. We often hold museum programmes and activites.

Permanent exhibitions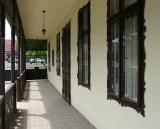 The brand new exhibition at the Hungarian Geographical Museum is the "Local and Sports History Exhibition". The showing deals with the history of the town from the Neolithic to the 20th century through archaeological, ethnographical and local history related finds and objects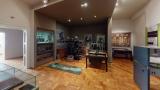 The exhibition opened in 1988 honors the Hungarian scientists who took part in the researches in connection with Hungary beside the scientific discoveries of our country. The material of the show does not only come from the present area of Hungary since our past is connected to the whole Carpathian Basin.

further exhibitions