Budapest Transportation Company Town Public Transport Museum
- Szentendre
Address:

2000, Szentendre Dózsa György út 3. (HÉV-végállomás)

Phone number:

(1) 461-6500 /11320, (70) 477-6036

Opening hours:

01.04-31.10.: Tue-Sun 10-17
Permanent exhibitions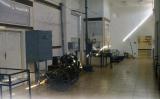 The third ward presents part of the infrastructure of railways. The visitors can see tools of rail maintenance, rails and sign system. There are upper- and lower cable systems of the BKVT and BSZKRT.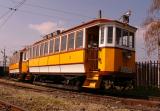 The first ward introduces rail transportation in Budapest from the first opening of the horse trains in 1866 until the metros. Several photos and drawings show the predecessors of BKV. There are photos of almost all vehicles that were operated in Budapest. Picture of the 120-year-old HÉV in Lőrinc is also shown.

The BKV LTd. operated Town Mass Transportation Museum invites the visitors with sixty renovated vehicles. We are extremely proud of the BKVT 418 tram that represented Budapest's transportation at the Hungarian Cultural Season in Paris in 2001. We are also proud of the BHÉV Haraszti 4 Steam Engine Both vehicles are 120 years old this year.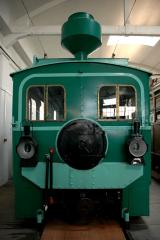 The first HÉV (Local Train) transport began with steam engines in 1888 that were succeeded by electric train in 1914. The shed that functions as a museum from 1992 was built in 1914.

further exhibitions