Budapest Transportation Company Town Public Transport Museum
- Szentendre
Address:

2000, Szentendre Dózsa György út 3. (HÉV-végállomás)

Phone number:

(1) 461-6500 /11320, (70) 477-6036

Opening hours:

01.04-31.10.: Tue-Sun 10-17
Permanent exhibitions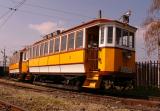 The first ward introduces rail transportation in Budapest from the first opening of the horse trains in 1866 until the metros. Several photos and drawings show the predecessors of BKV. There are photos of almost all vehicles that were operated in Budapest. Picture of the 120-year-old HÉV in Lőrinc is also shown.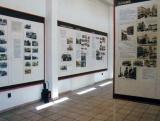 The second ward presents a review of railways of 30 Hungarian towns. The number of photos and graphs is almost 700. We show railway lines of Temesvár, Arad, Nagyvárad, Brassó, Kolozsvár, Nagyszeben, Eszék, Zágráb, Fiume, Szeged, Debrecen, Miskolc, Nyíregyháza, Szombathely, Pozsony, Kassa and several smaller villages.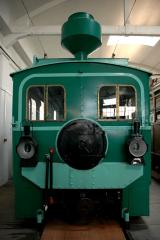 The first HÉV (Local Train) transport began with steam engines in 1888 that were succeeded by electric train in 1914. The shed that functions as a museum from 1992 was built in 1914.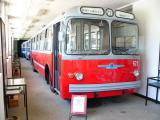 Entering ward 5, the visitors can see recognitions of the BKV. A bound worth 100 pengő signed by the Pest Omnibus Company is shown in one of the showcases. The most interesting objects are probably four vehicles: a ZIU-5D trolley bus, an Ikarus 180-as articulated bus, an Ikarus 556 bus, and a half-taken down Rába Tr 3.5 bus.

further exhibitions