Ferenczy Museum Center - Ferenczy Museum
- Szentendre
Address:

2000, Szentendre Kossuth Lajos utca 5.

Phone number:

(20) 779-6657

Opening hours:

Thu-Sun 10-18
The Ferenczy Museum was founded in 1951. It was named after the painter Károly Ferenczy who lived in Szentendre with his family in. It was possible to create a museum in the 1930's. An archeological exhibition opened in the building of the Town's Hall of the findings of the excavation of a Roman Camp supervised by Dr. Lajos Nagy.

Permanent exhibitions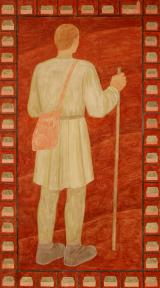 Members of the Ferenczy family are representatives of a new creative thinking about art, abiding autonomous art and aesthetic values, above all. The mother , Olga Fialka could hardly exploit her excellent abilities. The older brother, Valér became the master of graphics in the 20th century. The father , Károly Ferenczy and the twins born in Szentendre in 1890 born, Béni and Noémi s implemented this approach in Hungarian art in their creations of outstanding value.

Few events before the Mongol invasion triggered a big stir in period contemporary European historiography as the assassination of King András's first wife, Gertrude of Merania.

A comprehensive exhibition is opening on the ground floor of the Pajor mansion in Szentendre providing insight into works by artists from Szentendre from the time period between the two world wars, up to the most recent years Outstanding individual performances characterise the first part of the exhibition, - among others - Barcsay, Dezső Korniss and Lajos Vajda.

further exhibitions