German Minority Museum
- Tata
The task of the German Ethnic Museum founded in 1972 (Ungarndeutsches Landesmuseum) is to collect and show the spiritual and material culture of the German minority living in Hungary.

Permanent exhibitions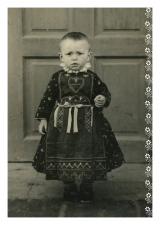 The Museum of German Minority - Tata represents it's new permanent exhibition where we can meet ourselves. Meet the way as Hungarians looked at the settler Germans two hundred years ago, as the Germans looked at themselves here, as they became evacuees seventy years ago and as an expiring peasant cultures heritage was collected into a museum.

further exhibitions