Address:

5100, Jászberény Táncsics Mihály u. 5.

Phone number:

(57) 502-610

Opening hours:

01.11-31.03.: Tue-Fri 9-16, Sat-Sun 9-13

01.04-31.10.: Tue-Fri 9-17
In Jászberény, former chief town of the Jazygian - Cumanian District, arose the idea - among the first in the country - to establish a museum. Deputy mayor, Orban Sipos stressed the significance of the idea to place the Jazygian relics in a worthy place, so the succeeding generations may look back upon their history. The museum of the Jazygians, which had been placed in one of the Town Hall's courtyard buildings, opened its gates to the public on 24th December 1874.

Permanent exhibitions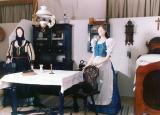 The exhibition shows the natural beauty beside the archeological findings, the historic and ethnographic values, and the traditions of the people living in the Jászság. Part of the exhibition is the sanctum of the horn of Lehel. It is the nicest and most valuable relic of Hungary.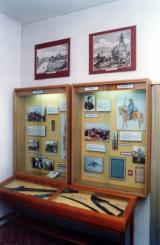 Many students of Jászberény joined the Explorers Association of Hungary. The association organized an exhibition in the Children's House in 1993 which remembered the children heroes among whom many came from Jászberény. Orbán Sipos who later founded the museum joined the red hats when he was 14.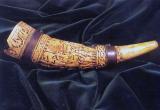 Our present knowledge suggests that the horn was made in Byzantium around the 10th - 11th century. The richly ornamented ivory horn was originally used during Byzantine circuses. The artistic valne of the sophisticated carve work on the surface supports this fact. Under what conditions or how the horn got to Jászberény we do not know for sure.

further exhibitions