Jász-Nagykun-Szolnok County Museums Authority - János Damjanich Museum
- Szolnok
Address:

5000, Szolnok Kossuth tér 4.

Phone number:

(56) 510-152

Opening hours:

18.01-11.12.: Tue-Sun 9-17
The Municipal Museum of Szolnok was established in 1933. It moved to the building at Kossuth Square in 1952 into a building originally built as a block of flats but functioned as a Royal Hotel for some time. The complete reconstruction of the national building was done by 1996. The museum also won the title 'The Museum of the Year' the same year and later on in 2004.

The complete archaeological, fine art and most of the ethnography collection of the county is located in the museum. The museum does not only host exhibitions and collects artefacts, it also provides opportunity for research work with its nearly 50000 volumes in store.

In Jász-Nagykun-Szolnok County, jus like everywhere in the country, the County Museum Association was established in 1962. It meant that the institutions formerly governed directly by ministries were then under the management of county offices. In 1984, the museum gained the title 'Location for Academic Researches' as acknowledgement of research work performed at the museum.

The centre museum of the county association is the János Damjanich Museum of Szolnok. The museum collects material related to natural sciences, ethnography, fine art, applied art, numismatics, history, literary history from the whole region of Jász-Nagykun-Szolnok County.

The János Damjanich Museum had five affiliates right at the beginning: the Jász Museum Jászberény, the Pál Kiss Museum Tiszafüred, the István Györffy Nagykun Museum of Karcag, the Finta Museum in Túrkeve and the Tiszazugi Geology Museum in Tiszaföldvár. Since then, two county museums joined the county association, namely the Local History Museum of Kunszentmárton and the Túri Potter Museum of Mezőtúr.
Permanent exhibitions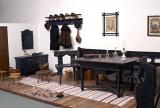 The exhibition represents the cottier civilization of the turn of the 19th century. The old objects, techniques and views are mixed up with the new items. This transition era is represented through the objects and their environment, maps, sketches, and photographs.

At the exhibition in the Gallery we intend to show the role of the town, its importance and its place in Hungarian cultural life via artworks made at the colony of artists of Szolnok.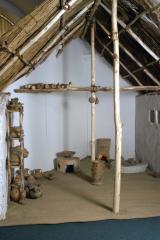 Through the archaeological relics of the county the exhibition demonstrates how the dwelling houses were changing during the centuries. The exhibition embraces the history of the county from the prehistoric age to the end of the Turkish era. It represents the changes made according to the lifestyles and dwelling-houses.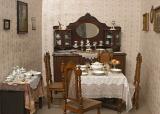 By the turn of the century a typical civilian atmosphere was developed in Szolnok, which is - regardless of its colourful and versatile features - characterized by a special unity. This is demonstrated through the dwelling house bearing civilian-peasant features.

further exhibitions