Jász-Nagykun-Szolnok County Museums Authority - János Damjanich Museum
- Szolnok
Address:

5000, Szolnok Kossuth tér 4.

Phone number:

(56) 510-152

Opening hours:

18.01-11.12.: Tue-Sun 9-17
The Municipal Museum of Szolnok was established in 1933. It moved to the building at Kossuth Square in 1952 into a building originally built as a block of flats but functioned as a Royal Hotel for some time. The complete reconstruction of the national building was done by 1996. The museum also won the title 'The Museum of the Year' the same year and later on in 2004.

Permanent exhibitions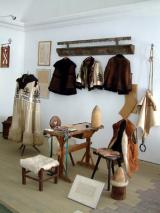 The exhibition represents the popular arts of the county, and that from the aspect of various trades, emphasizing the branches that became prominent because of the regional aptitudes: the pottery and the furrier craft.

At the exhibition in the Gallery we intend to show the role of the town, its importance and its place in Hungarian cultural life via artworks made at the colony of artists of Szolnok.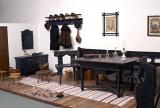 The exhibition represents the cottier civilization of the turn of the 19th century. The old objects, techniques and views are mixed up with the new items. This transition era is represented through the objects and their environment, maps, sketches, and photographs.

further exhibitions