Address:

3200, Gyöngyös Kossuth Lajos utca 40.

Phone number:

(37) 505-530

Opening hours:

Tue-Sun 9-17
The castle hosting the Mátra Museum was built where once a manor house stood in 1770 by Orczy Lőrinc. The last time the castle was renovated was in 1824-26 in classicist style

Permanent exhibitions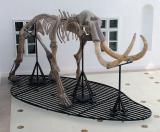 The primordial being compilation of the museum is the result of the work of Legányi Ferenc and his good friend Andreánszky Gábor. The exhibition commemorates these two men while also showing fossils from the Mountains of North Hungary. The material is shown in two wards.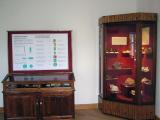 The minerals of Mátra have been known for long. The Italian artificer officer Luigi Fernando Marsigli was among the first to mention them in 1700. In his book he wrote: the cleanes gold in Hungary is mined in Heves County. Minerals generated in andesite clefts and caves effected by hot water solutions.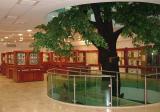 The organisms of a natural habitat live in reproductional communities, called populations. One criterium of their existence is the network of interdependent relationships between them. Populations are both parts of, and dependent on, a higher organisational layer: natural associations. Our exhibition aims to introduce this system of relationships in order to help the understanding of our marvellously varied flora and fauna.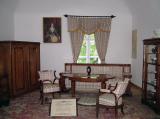 The exhibition is shown in five wards. The first one introduces the history of the town shortly. The visitors can learn about the most significant events of the history of the town via interactive maps while they can also take a peep inside the life of the citizens.

further exhibitions