The Memorial House Kölcsey
- Álmosd
Address:

4285, Álmosd Kölcsey utca 25.

Phone number:

(52) 388-078
The exhibition dealing with the life work of Ferenc Kölcsey was opened in the former house of the family, which remained almost entirely untouched. This pearl of Álmosd is worth taking a visit. We can learn more about the work of Ferenc Kölcsey and his memories connected to this house.

Permanent exhibitions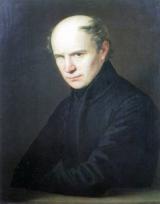 The population of Álmosd is very proud of the Memorial House where the author of our national anthem spent the first six years of his life. Later as a young man he returned and spent here three more years from 1812 - April 1815.

The more than 200 year-old building is the only one of the mansions of the Kölcsey family that remained standing untouched. It was built in the popular classicist style.

further exhibitions