Central Museum of Mining
- Sopron
Address:

9400, Sopron Templom utca 2.

Phone number:

(99) 312-667, (99) 338-902

Opening hours:

01.04-31.10.: Tue-Sun 10-18

01.11-31.03.: Tue-Sun 10-16
The millennial town of Sopron has had centuries old connections with mining even before the opening of our museum. Mineral coal was first discovered in 1753 in the historical Hungary, in the woods around Sopron in the area, which is now called Brennbergbánya. Here the coal was started to be used for industrial purposes with very good results until 1951. In 1920, The School of Mining and Forestry that was transferred here from Selmecbánya according to the "Decision of Trianon" started to function in Sopron.

Permanent exhibitions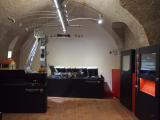 Our museum offers digital medal collection, digital substance catalogue, with which we virtually "opened" our stores. We also offer interactive guided with the help of historic energy recovery models.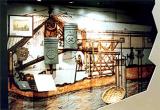 The Associating of the Mining Towns of Lower Hungary was founded in 1380, the same association in Upper Hungary was founded in 1487. Their characteristic feature was the so called mine coin, which were accepted only in the town of their deflation.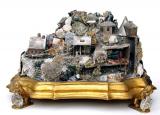 The first thematic group of the material of our exhibition include the representation of the art of miners. Sándor Gáspár, painter was the artist representing mining topics of the last decades. His large sized artwork titled 'The Exploration of the Coal of Dorog' is the first painting the visitors meet when entering the museum. It is the opening picture of the series of pictures introducing the history of mining in Dorog.

further exhibitions