Central Museum of Mining
- Sopron
Address:

9400, Sopron Templom utca 2.

Phone number:

(99) 312-667, (99) 338-902

Opening hours:

01.04-31.10.: Tue-Sun 10-18

01.11-31.03.: Tue-Sun 10-16
The millennial town of Sopron has had centuries old connections with mining even before the opening of our museum. Mineral coal was first discovered in 1753 in the historical Hungary, in the woods around Sopron in the area, which is now called Brennbergbánya. Here the coal was started to be used for industrial purposes with very good results until 1951. In 1920, The School of Mining and Forestry that was transferred here from Selmecbánya according to the "Decision of Trianon" started to function in Sopron.

Permanent exhibitions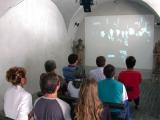 The movie theatre in the museum, which functions in a video system selects from the newsreels of the last 50 years from the topics of mining, prevention of accidents at a professional showing.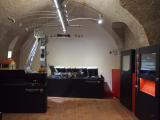 Our museum offers digital medal collection, digital substance catalogue, with which we virtually "opened" our stores. We also offer interactive guided with the help of historic energy recovery models.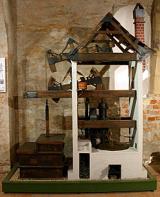 The development of mine construction is demonstrated by mockups at the exhibition. The pedalling wheel used from the 15th century resulted the concentration of human power. In other words it is an endless leather, the climbing of which the vitlások pulled up the gained materials from the mine through their own weight.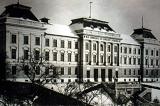 A miner officer training school started working in Selmecbánya following the order of Charles III in 1735. The manager was Sámuel Mikoviny. The school period lasted two years. The school was given the Collage status by Mary Teresa which lead to the foundation of the Acadamy of Mining where studies of miner and smelter architect could be pursued.

further exhibitions