János Xántus Museum
- Győr
Address:

9022, Győr Széchenyi tér 5.

Phone number:

(96) 310-588

Opening hours:

01.10-01.04.: Tue-Sat 10-16
Permanent exhibitions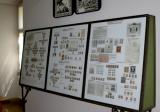 Stamps of Hungarian Post Administration were solely made in the National Press from 1871 until 1949. Stamp production began with lithography. The first stamp made with mixed technique was made in 1888, as well as series printed in 1919 and 1920.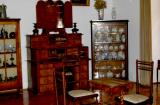 Dr. Abád József and his wife, Hauser Henriette, left their fine- and applied art collections to the Xántus János Museum of Győr. Dr. Abád József (1910-1978) was a Secondary School teacher, later employed by the Hungarian Phisical Education University, the founder of volley ball association in Hungary and a significant sport diplomat.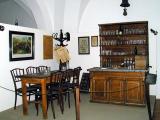 The oldest compilation of the museum is related to Rómer Flóris. We show archeological material from Neolithic period to the Árpád age in four rooms. Iron objects found in mass graves and unical weapons, ceramics and jewelry found in Celtic graves near Ménfőcsanak are of special interest.

The legacy of Dr. Felpéci Petz Lajos and his son, Dr. Petz Aladár is shown in the special room of the Xantus Museum we show furniture, paintings, applied artworks and documents.