Gorsium Open-air Museum - Archeological Garden
- Tác
Address:

8121, Tác Fő u. 6

Phone number:

(22) 362-243, (22) 315-583

Opening hours:

01.04-31.10.: Mon-Sun 10-18

02.11-31.03.: Mon-Sun 10-16
The Gorsium Open-air Museum operates as a part of the King St Stephen Museum of Székesfehérvár, in the site of the Roman excavations near the settlement called Tác.

In the ares of 150-200 hectares there stood a military camp in the 1st century after Christ. In the 2nd and 3rd centuries it served as a residency for region committees (concilium provinciae) of Pannonia Inferior province. From the end of the 3rd century a new town was built in the place of the ruined settlement. Its name was Herculia, which probably was the county townl of Valeria province.

Excavations were made between 1934 and 1939, in 1954, and between 1958 and 1999. Visitors can see throughout the year the archaelogical park of the Augustus temple, the southern buildings of the Gorsium, the centre of Herculia and the walls of the town.

The open-air museum was formed in 1962. Apart from the excavated ruins visitors can learn more about the ancient times by means of a permanent exhibition, stone store and cultural programmes. Programmes are adjuseted to the athmosphere of the Roman feasts. They are held in a theatre built specifically for this reason. The cultural heritage of the ancient times are cultivated by holding programmes such as performances (Floralia: 28 April-3May; Ludi Romani:at the end of summer), gladiator games and marchings.

Excavations made between 1934 and 1939 at the area of the 4th century palace were published by Edit Thomas in 1955. Reports about the Permanent excavations started in 1958 were published in the scientific periodical (Alba Regia) of the King St Stephan Museum. A guiding catalogue will help visitors in making their tour.
Permanent exhibitions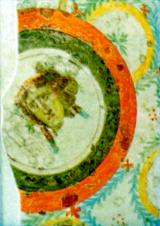 The permanent exhibition demonstrating the history of the Roman settlement was placed in the wine-cellar built in the 19th century. The representative pieces of the excavation are displayed in the permanent archaeological exhibition of the King St Stephen Museum of Székesfehérvár. The finds and major results of the research are represented by annually arranged temporal exhibitions.

further exhibitions