King St. Stephen Museum - Gorsium Open-air Museum - Archeological Garden
- Tác
Address:

8121, Tác Fő u. 6

Phone number:

(70) 661-9988

Opening hours:

01.04-31.10.: Mon-Sun 10-18

02.11-31.03.: Mon-Sun 10-16
In the ares of 150-200 hectares there stood a military camp in the 1st century after Christ. In the 2nd and 3rd centuries it served as a residency for region committees (concilium provinciae) of Pannonia Inferior province. From the end of the 3rd century a new town was built in the place of the ruined settlement. Its name was Herculia, which probably was the county townl of Valeria province.

Permanent exhibitions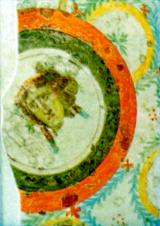 The permanent exhibition demonstrating the history of the Roman settlement was placed in the wine-cellar built in the 19th century. The representative pieces of the excavation are displayed in the permanent archaeological exhibition of the King St Stephen Museum of Székesfehérvár. The finds and major results of the research are represented by annually arranged temporal exhibitions.

further exhibitions