J├│zsef Koszta Museum
- Szentes
Address:

6600, Szentes Kossuth t├ęr 1.

Phone number:

(30) 605-4680

Opening hours:

Tue-Fri 9-15, Sat 10-16
Permanent exhibitions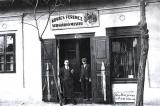 The permanent exhibition titled 'Guilds, Craftsmen, Apprentices in Szentes' reviews handicrafts in town via tools and documents.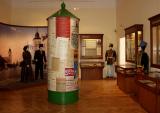 The first of the exhibitions titled 'Centuries of the Town of Szentes' opened on 15 March 2006. We show documents and objects of two millennia of the town in two units. The interior that presents clothing of varied periods fits the display well.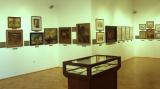 The visitors can learn of the fine art of Szentes at a permanent exhibition that holds artworks by painters, graphic artists and sculptors born in Szentes.

further exhibitions