Attila József Museum
- Makó
Address:

6900, Makó Megyeház utca 4.

Phone number:

(62) 213-540, (20) 610-0361

Opening hours:

Tue-Sat 10-16
The Makó Museum was established in 1950, though the idea of founding one was raised as early as at the end of the 19th century. The museum first operated in a citizen house. The collection has been gradually growing since the 1960'ies. Collections of region history, ethnography, literary and fine arts were formed. The original building proved too small for the permanently increasing materials.

Permanent exhibitions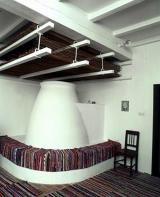 The visitors may learn of the sphere shaped, bronze red, spicy, easy to preserve onion of Makó. The exhibition recalls the memory of the old onion market, the equipments and the procession of onion cultivation.

further exhibitions