Dorozsma Windmill
- Szeged - Kiskundorozsma
Address:

6791, Szeged - Kiskundorozsma Szélmalom u. 2/A

Phone number:

(62) 463-112, (20) 954-2124

Opening hours:

Temporarily closed.
The mill was built by Andor Czékus in 1821. Later, György Faragó purchased it in 1900. At the beginning it was used for grinding grains in several qualities. The work was done as a family business. To use out the seasonal winds, the mill many times was running day and night.

Permanent exhibitions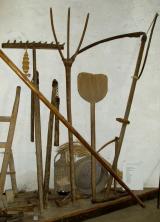 Combines appeared on the scene at the end of the 19th century. Before, crop was harvested with hand, with wooden rake, scythe, sickle, etc, objects. For thrashing flappers and sprinkler shovels were used.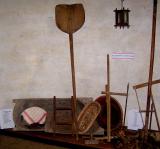 Before the 'great water', in other words the great flood on the River Tisza in 1879, beehive ovens were essential part of every house in Dorozsma. At homesteads, villages, even in market towns bread was baked day after day in these ovens usually performed by the housewife or the oldest daughter.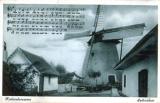 The fate of the popular Faragó Mill built in 1921 can be traced from its collapse to its reconstruction, to the state it is in nowadays.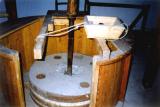 There are two types of windmills in Hungary: the one that is propelled on the upper part eventually replaced the one propelled on the lower part. In both cases the power of the wind is transformed by the sails into a swirling motion.

further exhibitions