Address:

6720, Szeged Somogyi utca 13.

Phone number:

(62) 425-033

Opening hours:

Temporarily closed.
Permanent exhibitions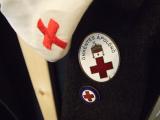 The exhibition presents papers written on birch bark, period weapons, prayer books, postcards and various other relics from WWI. Museum workers are inviting students to take part in their irregular history classes to learn more about WWI.