Ferenc Móra Museum - Museum of Csongrád County Government
- Szeged
Address:

6720, Szeged Roosevelt tér 1-3.

Phone number:

(62) 549-040

Opening hours:

Mon-Sun 10-18
During the course of time the museum was directed by such famous men as János Reizner, István Tömörkény or Ferenc Móra. Visitors can see permanent exhibitions in the fields of archeology, ethnography, fine arts, natural science and pharmacy, but temporal exhibitions are also offered, even of foreign collections. The institute can offer special children programs, too. Especially outstanding item of the museum is the work of Mihály Munkácsi entitled the Hungarian conquest.

Permanent exhibitions

The outstanding pieces of the exhibition: "Hungarian conquest" by Mihály Munkácsy and "Szeged will be nicer than ever" by Pál Vágó. Works of such painters can also be seen as István Csók, László Mednyánszky, László Vinkler or József Koszta.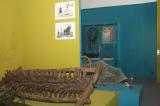 The spoken language with the letter 'ö', the slipper maker craft, the sun ornamented façade of peasant houses and the saint's day are all symbols of the town of Szeged. The permanent exhibition presents some of the traditions that are still alive.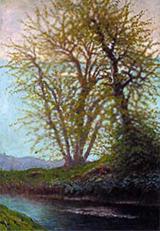 The protected Lucs-collection offers a selection of the most significant masters of the 19-20th century Hungarian fine arts. The visitor may receive a rich knowledge of the endevours of the Hungarian painting, for the collection demonstrates the formation of the Hungarian painting history right from Pál Szinnyei Merse to Jenő Barcsay.

further exhibitions