HM, Museum and Institution of Military History
- Budapest
Address:

1014, Budapest Tóth Árpád sétány 40.

Phone number:

(1) 325-1600, (1) 325-1601

Opening hours:

01.04-31.09.: Tue-Sun 10-18

01.10-31.03.: Tue-Sun 10-16
Permanent exhibitions
By the end of the 1940's, power was in the hand of the communist by the Russians overseeing them. Hungary became the vassal of the Soviet Union with all the political, economic and military consequences. The following forty years behind the Iron Curtain was the era of National Socialism, the darkest episode coming in the first part of the 1950's with Mátyás Rákosi as the head of the country.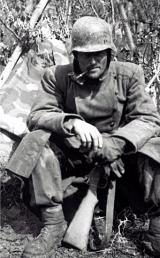 The three rivers in the title became symbols of the history of the 20th century of Hungary. The Piave was the river of the soldiers of WWI, the witness of the heroism of Hungarian soldiers. The River Don was the witness to the tragedy of Hungarian soldiers. The Danube is the symbol of our present, but it has seen many of falls and victories. These three rivers are three points of orientation in our messed up history.

The opening exhibition at the Hungarian Institute & Museum of Military History is not an ordinary military showing. It intends to show war from the point of view of soldiers, as they saw the horror of wars from behind wire fences and the depth of trenches.

further exhibitions