Historical Exhibition and International Sugar Collection of Szerencs Sugar Factory Co.
- Szerencs
Address:

3900, Szerencs Gyár utca 1.

Phone number:

(47) 565-100 /282

Opening hours:

On prior notice for groups: Tue-Fri 8.30-11.30

Sat-Sun 8.30, 10, 11.30
Following Berlin and Tulln, Szerencs Sugar Museum is the third biggest if the kind in Europe. The manager of the museum was awarded the "Pro Urbe Szerencs" prize for what he had done in order to let people know more about the town of Szerencs and the Sugar Factory.

Permanent exhibitions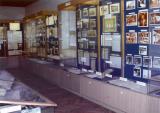 In the same room we can look at a good number of documents and relics about social institutions, associations, professional quizes of youngsters working in the sugar industry, sugar industrial conferences, labour competition movements, the fireworks, self-training groups, the flute band, the choir hall and the life of the men's choir, etc.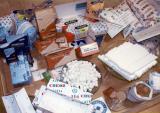 The exhibition acquaints us with the modern sugar packaging. This kind of packaging became necessary on account of the self-serving shopping system. The exhibition represents 5 subcontinents, 50 countries, 110 sugar factories and 800 kinds of wrapping methods. The list of sample senders can be seen on 2 big wall panels. Their geographical spots are indicateed on the wallmap by tiny lamps.

further exhibitions