Scientific Collections of the Sárospatak Calvinist School
- Sárospatak
Address:

3950, Sárospatak Rákóczi út 1.

Phone number:

(47) 315-256

Opening hours:

Mon-Sat 9-17, Sun 9-13

01.11-01.05 Sat-Sun.: position closed
The museum building stands in dignity in the court of the Sárospatak Calvinist School. The museum keeps the message of the past from the end of the 18th century. The building was built between 1771 and 1772 by master Tamás Lieb.

Permanent exhibitions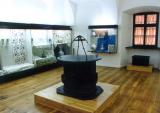 The Catholic restoration gained ground in Sárospatak with the landowners' help. Zsófia Báthory gave the College's building to the vanguard of the Counter-Reformation, the Jesuits. In 1671 the members of the Reformed School had to run away. The teachers and the students were given shelter by Mihály Apafy, prince of Transylvania. They had tried to return to Sárospatak several times but they could only go back in 1703.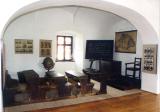 Being inspired with the Enlightenment, the School of Sárospatak flourished in the service of the national improvement. This was the place where the textbooks were printed in native language and the teaching was done in Hungarian instead of Latin the first time in Hungary (1810). Beside the high school the School of Sárospatak gave place to such a collage where pastors, lawyers and students in the faculty of arts where educated.

further exhibitions