Rákóczi Museum
- Sárospatak
Address:

3950, Sárospatak Szent Erzsébet utca 19.

Phone number:

(47) 311-083

Opening hours:

Tue-Sun 10-18

Open on bank holidays!
In 1875 Princes Windischgrätz, and after the second worls war the Hungarian government became the owners of the castle. The museum has been protecting the Rákóczi inheritance since 1950.

Permanent exhibitions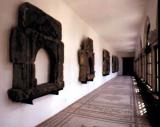 The exhibition entitled "Speaking rocks - the building history of the Sárospatak castle" can be seen in the 19th century yard corridor. The placement of the rocks make it possible for the visitors to see the recarving and secondary use of the rokcs.

The vine cultivation in Hegyalja region was particularly improving in the 16th century. A good number of lords and highland towns endevoured to buy a land here. In the 17th century the Rákóczis contributed much to the developing of the grape-growing.

The gothic stone store was opened in 1999 in the basement of the Eastern wing of the Palace. In the Windischgraetz era the stable was found in this wing. Later it was used as an ethnographic exhibition space, under the name of Erdélyi János hall. The restoring of the square held by pillars is connected to the name of Mihály Détshy. He designed the stairs leading to the entrance.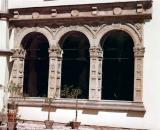 In the three arcuated hall of the Perényi wing the Bretzenheim princes arranged a library and a writing room according to the fashion of the age. The old book of the museum were brought here from the former piarista library of Sátoraljaújhely and the Péchy and Zichy libraries of Boldogkováralja.

further exhibitions