German Minority House
- Rátka
Address:

3908, Rátka Iskola tér 16.

Phone number:

(47) 374-019, (20) 542-1359

Opening hours:

On weekdays: 8-16, on bank holidays: on prior notice
The population of Rátka settlement has been decreasing for decades now, and the culture and traditions of the area show a fading tendency as well. That is why the Local Council decided in 1986 to buy and furnish a peasant cottage that was built in 1824. The house - because its coff style - is now declared a monument building.

Permanent exhibitions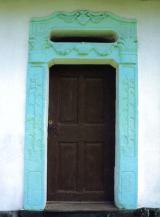 The building originally hosted two families. The rooms opened from the kitchen used by both of them. The hall of one of the families faced the street; the other hall faced the backyard. In some cases, planks separated the large rooms. The first space was called the 'clean room', the inner space served as the kitchen where the tenants cooked and spent their days. Nowadays this is not a prevailing state.

further exhibitions