Address:

8200, Veszprém Vár u. 2.

Phone number:

(70) 789-4524

Opening hours:

Tue-Sat 10-18
Permanent exhibitions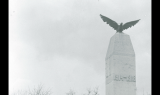 The discrepancy between civilian and military claims for setting up the memorial resulted in new debates during the 1930s.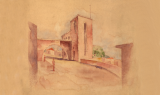 The gate and its environment have been created with the unconcealed intention of projecting historical dimensions on each other. Our exhibition presents the Gate itself along with the memories that the Gate evolves. The gate is an integral part of the recent past, since we know that it has been set up as a war memorial in the first half of the 20th century.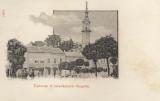 The showing on the first floor of the shop Várkapu deals with the history of the Fire Tower of Veszprém. The material consist of Copies of the documents from 1814 and 1891, original metal cylinders in which the documents have been preserved, coins, as well as a variety of interesting photos and descriptions summarizing the history of the monument.

further exhibitions