János Szántó Kovács Museum
- Orosháza
Address:

5900, Orosháza Dózsa György utca 5.

Phone number:

(68) 412-853

Opening hours:

Temporarily closed.
The fundamental core of the museum's collection was made up by the items collected by elementary and upper agriculture teacher Balázs Juhász (1874-1930) and his students. This collection was and still is enriched by the workers of the new museum.

Permanent exhibitions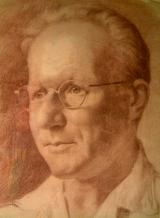 The chamber exhibition organized in the stairway titled 'Whoever Gave Home to the Past of Orosháza' commemorates Schwarcz János (1901-1964), the man who donated the building to us. The collection of the museum grew with objects that belonged to the Schwarcz family once lately. Thus, the audience may see the Bible of the family, the armchair Mrs. Schwarcz she use in the shop and a chandelier in the hall that war replaced there after the restoration works.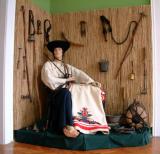 The permanent exhibition opened in May 2005 presents the history of the town Orosháza and its region from the archeological periods to nowadays. We show the objects characteristic of our past and environment. Those who are interested in archeology, history or ethnography may find interesting information at our display.

further exhibitions