Mihály Munkácsy Museum
- Békéscsaba
Address:

5600, Békéscsaba Széchenyi u. 9.

Phone number:

(66) 323-377, (66) 328-040

Opening hours:

Tue-Sun 10-18
Permanent exhibitions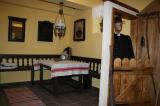 The exhibition room dealing with economy ethnography recalls some details of traditional husbandry in Békés County.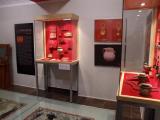 The archaeological showing is a collection of the most important archaeological heritage from Békés County. It is divided into three units: Prehistoric times, migration period, as well as the original settlement and Árpád period. These units are to be found in separate rooms.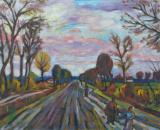 The Jankay Collection and Contemporary Art Gallery was first opened in 2003. From 2013 it works as part of the Munkácsy Museum on a new location and under a new name -
Jankay-Kolozsváry-Tevan Collection em >.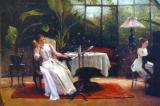 Munkácsy Mihály was born on 20, February 1844 in Munkács. His parents died when he was 8 and he was taken in by his uncle Reök István who lived in Békéscsaba. He spent his childhood there. After he became a famous painter, he returned to the town several times. His relationship with it broke after the death of his uncle.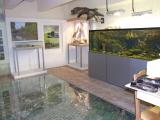 The Pro-Natura permanent exhibition upstairs deals with the flora and fauna in Békés County, mostly by slides. Fossils represent geological past. The visitors can also read interesting writings about Hungarian naturalists.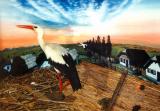 The visitors may peep inside the world of the sodic soil, marches through, bleaks and the underwater life of the Körös via five dioramas. We also show Pákásztanya and its surroundings as well as the environment of the strokes. The geology section and two showcases introducing the topic of paleontology follow the pictures.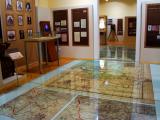 The items shown at two rooms at the local history exhibition review over four centuries of the history of Békés County, from the Ottoman invasion of Gyula to the change of social system. The glass floor motif on which a magnified military map of Békés County from the 19th century repeats itself. The Körös River is shown on a 1m x 2m layout.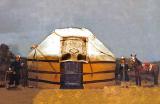 The history of Hungarians and other ethnic groups, Serbs, Romanians, Slovakians and Germans, living in symbiosis in Békés County began in 1715 when the reorganization of the county took place. In the second half of the 17th century, the county became unpopulated due to fights in the region. The lord Harruckern János György organized the settling of people to make the territory valuable again.