Géza Kiss Ormánság Museum and Region House
- Sellye
Address:

7960, Sellye Köztársaság tér 6.

Phone number:

(73) 480-245, (73) 480-201

Opening hours:

01.11-31.03.: Tue-Sun 10-14

01.04-31.10: Tue-Sun 10-16

(On prior notice: beyond the opening hours as well)
Permanent exhibitions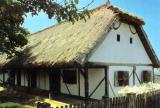 The visitors are welcomed by a bell tower built around 1890 in Gyöngyfa. In the back of the courtyardthere is a replica of the footed house of Csányoszró, which was built in the traditional style in 1968. There are 3 rooms in the house: (room- kitchen- lard).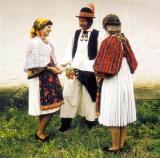 The museum's ethnographic collection provides a universal summary of Ormánság region. The lifework of Géza Kiss - Calvinist preacher of Kákics - is also connected to the culture of Ormánság. His works are demonstrated in different tableous. Visitors can get acquainted with the particulars and statistic data of the population, too.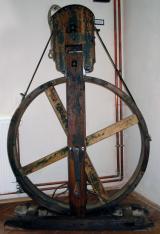 Limper Jenő was born on 12 November 1906 in Sellye. He took on the name Lendvai in the 1930's. He learned rope making from his stepfather, Gertner Józef. He married Kasznár Erzsébet also born in Sellye. They had two daughters so since they had no son, Uncle Gertner could not inherit his trade on anyone.