Laser Point Image Museum
- Miskolc
Address:

3531, Miskolc Gy┼Ĺri kapu 57.

Phone number:

(46) 428-111, (46) 428-112

Opening hours:

Mon-Fri 9-18

Sat 9-14
The L├ęzerpont L├üTV├üNYT├üR (Image Museum) is a unique experience in the cultural tourism of Miskolc. The objects on display on the 600 m2 area are diverse and iconic; they allow visitors to travel back in time and history to different places.

Permanent exhibitions

Visitors can get acquainted with the working conditions, machines, tools, and the different materials used for urban crafts.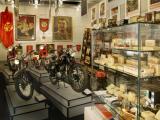 The period following World War II, which can be described as a unique digression in history, created its own special object culture. Its mottos, symbols and government-controlled taste had a considerable effect on the articles of everyday use.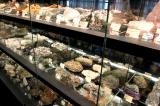 The unique minerals from the pits of underground thermal water mines tell stories that are millions of years old.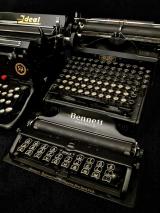 The first mass-produced typewriters - at the end of the 19th century - were the products of the American Yost & Remington arms factory. The development of the typewriter came to an end with the large-scale appearance of computers.

further exhibitions