Laser Point Image Museum
- Miskolc
Address:

3531, Miskolc Győri kapu 57.

Phone number:

(46) 428-111, (46) 428-112

Opening hours:

Mon-Fri 9-18

Sat 9-14
The Lézerpont LÁTVÁNYTÁR (Image Museum) is a unique experience in the cultural tourism of Miskolc. The objects on display on the 600 m2 area are diverse and iconic; they allow visitors to travel back in time and history to different places.

Permanent exhibitions

Visitors can get acquainted with the working conditions, machines, tools, and the different materials used for urban crafts.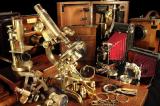 People have always wanted to liberate themselves from the limits of their senses and freely explore their surroundings. This aspiration led to the birth of a new science that made use of the refraction of light: the development of optics and precision-mechanics has brought revolutionary results to all fields of natural science.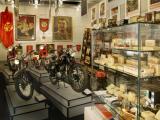 The period following World War II, which can be described as a unique digression in history, created its own special object culture. Its mottos, symbols and government-controlled taste had a considerable effect on the articles of everyday use.


An exhibition of the costumes worn by the peoples and nationalities of the Carpathian Basin, where more than 300 original outfits are on display.

further exhibitions