Budapest History Museum
- Budapest
Address:

1014, Budapest Szent György tér 2.

Phone number:

(1) 487-8800, (1) 487-8801

Opening hours:

Tue-Sun 10-18
Thanks to her growing sense of nationhood and her developing middle class, during the course of the nineteenth century Hungary saw the creation of several museums. First among these new institutions was the National Museum. A museum dedicated solely to the history of Budapest came into existence only toward the end of the last century. Its core collection consisted of finds from the building sites, from archaeological excavations, and earlier collections which help shed light on of Budapest's history.

Permanent exhibitions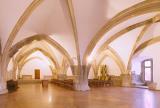 In February of 1974, unexpectedly a group of statues was unearthed. These artworks had been made for the Court and were believed to have been lost. The series of statues found were the artworks of royal artists.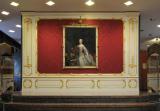 The exhibition is arranged by the vertical time axis scale in the downstairs room of the main house.

further exhibitions