Guilds Museum
- Tărgu Secuiesc
Address:

525400, Tărgu Secuiesc 10. Udvartér, 1. sz.

Phone number:

(267) 361-748

Opening hours:

Tue-Fri 9-16, Sat 9-13, Sun 9-14
The museum in operation today in Kézdivásárhely opened on 3, March, 1972 and operated as section of the Kovászna County Museum. The basic exhibition presents the past of Kézdivásárhely, the history of the town including the local records of the War of Independence of 1848-49.

Permanent exhibitions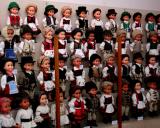 The folk clothing collection entitled "Zsuzsi and Andris" is shown at the temporary exhibition. The cloths were made by Hungarian children living in Transylvania answering the call of the periodical "Friends". Part of the collection owned by the Székely National Museum was given to the Kézdivásárhely Museum in 1974.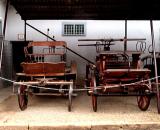 The museum acquired the records about voluntary fire fighters of Kézdivásárhely in 1992. With them, the local history collection grew significantly. Contemporary fire engines are displayed at the open-air section.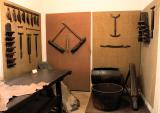 Records of guilds and craftsmen co-ops shown in eight rooms downstairs is called "Guild History Museum". Tools and other records of various crafts were almost completely donated to the museum by citizens of Kézdivásárhely.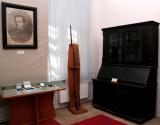 Exhibitions on 1848-49 and local history are generally made up of documents and photos due to the lack of material records. The history of Kézdivásárhely can be traced back in documents to 1407. The local history exhibition include charters guaranteeing right to holding fairs and the granting of town rank, as well as guild charters and documents in connection with local Architecture

further exhibitions