Szekler Museum of Ciuc
- Miercurea Ciuc
Address:

530132, Miercurea Ciuc p-ţa Cetăţii nr.2. / Vár tér 2.

Phone number:

(266) 372-024, (266) 311-727

Opening hours:

15.03-15.11.: Tue-Sun 9-17

16.11-17.03.: Tue-Sun 9-16
The Székely Museum in Csík, the largest museum in Hargita County, is maintained by the Local Government. We consider discovering, preserving and showing the cultural heritage of the Csík-Basin or main task. Our institute has actively participated in museum life in the Carpathian Basic, we have also organized EU projects.

Permanent exhibitions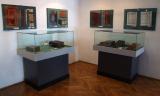 The opening of the exhibition took place in 2001 with the occasion of the 325 anniversary of the foundation of the printing house from Şumuleu Ciuc.

The ethnographic exhibition of Szekler Museum of Ciuc presents the rural popular life – sometimes encountered even today – of Ciuc (Csík) at the end of the 19th century and the beginning of the 20th century. You can walk around the specific everyday living-spaces of Ciuc (Csík) with the guidance of the characteristic objects of the region.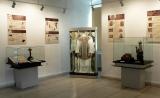 The preservation, restoration and rescue of the values and treasures of our cultural heritance are noble tasks. Good manual skills, patience, humility and respect are essential in the process of the restoration. The restorer has to be prepared from scientific, historical, cultural and artistic point of view.

further exhibitions