Municipal Museum of Art - Vasilescu Collection
- Győr
Address:

9025, Győr Kossuth Lajos utca 5.

Phone number:

(20) 425-2660

Opening hours:

Temporarily closed.
Permanent exhibitions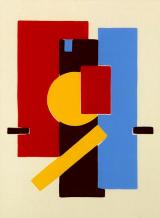 The fine art compilation of outstanding fine artists of the 20th century was first shown at the Town Arts Gallery in February 2005. The collected works review sixty years of Hungarian art of the 20th century. representing the philosophical strata of Hungarian art: concise meaning, deep human content and artistic intentions of our times.