Municipal Museum of Art - Vasilescu Collection
- Győr
Address:

9025, Győr Kossuth Lajos utca 5.

Phone number:

(20) 425-2660

Opening hours:

Wed-Sun 10-18
The construction of the church and the two-storie Synagogue of Győr built in the spirit of late historicism and secession was initiated by nearly 300 Jewish families. The buildings designed by Károly Benkó were inaugurated on 15 September 1870. The Synagogue has a square shape with octahedron interior with towers in octahedron shape at the corners. The inside space is bolstered up with cast iron poles with double structure tambour artificial dome. The façade is ornamented by heightened sphere topped corner towers while the entrance is ornamented with a large circle window and arched double windows.

Permanent exhibitions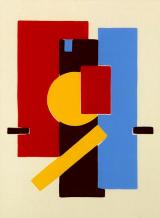 The fine art compilation of outstanding fine artists of the 20th century was first shown at the Town Arts Gallery in February 2005. The collected works review sixty years of Hungarian art of the 20th century. representing the philosophical strata of Hungarian art: concise meaning, deep human content and artistic intentions of our times.

further exhibitions