János Thorma Museum
- Kiskunhalas
Address:

6400, Kiskunhalas Köztársaság utca 2.

Phone number:

(77) 422-864

Opening hours:

01.03-30.09.: Tue-Sut 9-17
The collection of the museum of Kiskunhalas came to existence in 1874. According to the plaque that was revealed on its 125th anniversary: 'The collection of György Révész with the guidance of parson Áron Szilády and István Gyárfás was bought by the Reformed Church of Kiskunhalas in 1874. In the same year the by unification of the Révész-collection end the collection if the reformed secondary school for girls the Museum of Halas was born. It is commonly called, the archives collection of the primary school.

Permanent exhibitions
The first section of the exhibition presents coins made of silver, copper and aluminium in the 19-20th century. The second part presents numismatic relics from Kiskunhalas. Beside pieces made before 1945, we show emergency coins, bronze pageants, coins, as well as badges.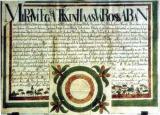 The exhibition introduces relics and ethnographic objects from the 17-19th century related to the town. Halas was the centre of the Kun Csertán people in the 13-14th century.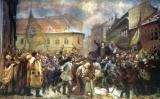 János Thorma was born in Kiskunhalas on 24, April, 1870. His gentry family lost all their lands which caused them to lead their lives as a civic family. The children of the Thorma family were raised in the spirit of the Revolution of 1848 which meant loyalty to their country. When Thorma was taken to the school of the Minorites in Nagybánya the stories he had heard in his childhood turned real historic knowledge.

The exhibition presents objects related to vine production, farming and transportation.

further exhibitions