Károly Viski Museum
- Kalocsa
Address:

6300, Kalocsa Szent István király út 25.

Phone number:

(78) 462-351

Opening hours:

01.11-14.03: closed

15.03-14.05 and 16.09-31.10: Tue-Sat 9-17

15.05-15.09: Wed-Sun 9-17
The Károly Viski Museum of Kalocsa cares for ten different collection. One of the most valuable parts of the museum is the Mineral collection, exhibited under the title of The Minerals and Life. Another remarkable part is the Coin collection, which was also transferred to the museum from the Jesuit secondary school.

Permanent exhibitions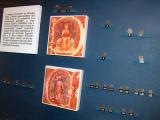 After 1944 the collection of 11 thousand items were party demaged by the war, but the teachers of the school protected the remains of the collection and handed it over to the Viski Károly Museum.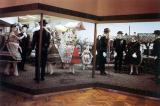 The exhibition titled 'Ethnic groups and lifestyle in the Kalocsan Sárköz' introduces the life and culture of the ethnic groups of the 'Sárköz of Kalocsa' in the 18-20th century emphasizing the culture, traditions, and past of the group called 'pota'.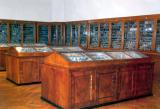 Our exhibition shows the mineral collection created by the former Jesuit main grammar school in original furniture, labels and according to the principles of exhibition at the start of the twentieth century. The method of exhibition evokes the first mineralogical collection of the Hungarian National Museum that had been destroyed long time ago.

further exhibitions